Affordable Price Points For DeBeers Diamonds
Lieber and Solow is a DBGSS Industrial Sightholder, or in other words a DeBeers diamonds sightholder. But what does that even mean? Well, it means we work with DeBeers, the world's largest source of rough diamonds. Due to their diligent work, DeBeers brings us, and many others around the globe, a steady and stable supply of industrial diamonds. With their partnership, we get a direct line from mines to the tool manufacturers to the end-users of natural industrial diamonds. So by partnering up with Debeers, the customers who choose Lieber & Solow get a direct link to these diamonds. Some of the best in the industry! And all you need to do is get in touch with us! When you do, you have the opportunity to purchase the best diamonds on the market!
For more information about DeBeers diamonds and our working relationship with them, please reach out to us today! We will happily answer any questions you may have about our selection and distribution of diamonds. The number for our office is 212-354-4060. When you call, we can provide you with a free quote for the diamonds you want. We are a nationwide distributor of industrial diamonds. So please, do not hesitate to reach out to the premier diamond supplier in the USA! Lieber & Solow offers custom diamond assortments that match your dreams.
About DeBeers Diamonds
The world today becomes more complex each day. We take into consideration the global impact of industries and businesses, which is why we are strongly committed to and adherent to CSR programs, like De Beers Best Practice Principles. These principles ensure we are living up to our corporate social responsibilities.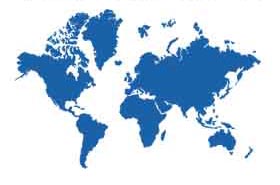 DeBeers is the world's leading diamonds company. They are powered by more than 20,000 people around the world. We are proud to be partnered with them, as they offer a mission to support local communities, protect our natural environment, and shape a brighter future for the world. They are truly a global brand. DeBeers has headquarters in London and mines for diamonds in four countries – Botswana, Canada, Namibia and South Africa.
Buying DeBeers Diamonds
De Beers Group has rough diamond sales operations in many countries, including Belgium, Botswana, Dubai, Hong Kong (SAR of China), Israel, Namibia, Singapore, and South Africa. They sell 90 percent of their rough diamonds to two types of clients: sightholders and accredited buyers. Lieber and Solow is a sightholder, which means we have a contract that covers the sale of diamonds over an agreed-upon period of time.
DeBeers holds about 10 sales events every year. These Sights is when a customer inspects the rough diamonds before buying. So, at Lieber & Solow, we ensure the diamonds we purchase are of the highest order.
Protecting the Environment
DeBeers works to minimize the effect of mining diamonds, which is a great initiate. They invest heavily in finding the right balance between long-term sustainability with economic growth. While mining, they have a focus on protecting the environment. This includes land and marine conservation. They also make sure everything is okay once the mine closes. The land they manage for conservation is around 200,000 hectares. That is six times the area of land that their mining affects. So they clearly go above and beyond for the environment, which is important as global warming is encroaching.
Which brings us to the Diamond Route! This is a series of conservation areas DeBeers launched in 2002 across southern Africa. This wonderful route helps many mammals, birds and fish species. This includes some endangered species, which is crucial. On top of that, it ensures that plants and flowers flourish through meticulous seed collection. In a way, this route is a metaphor for linking the world of rough natural diamonds with the natural world. Another great reason Lieber and Solow is a partner with DeBeers diamonds!
A Modern Approach To Working Together
DeBeers combines advanced technology, huge investments and traditional exploration know-how to find the finest diamonds in the world. They are currently searching in Botswana and Canada but are doing with a modern approach and working within those communities. Their mines are as much about supporting and caring for communities as they are about producing brilliant diamonds. The host countries see a range of economic and social benefits from the diamonds they mine for DeBeers. They work closely with local governments and the communities to make sure everyone is prospering. This is a big reason why Lieber & Solow is proud to call DeBeers their partner in the industry. We both are activists for the communities we work with!
Recently in Canada, De Beers partnered with indigenous communities to create the world's newest mine. This new DeBeers diamonds mine is Gahcho Kué. They look to give back to all of the communities they work with a foster a long-lasting relationship and legacy.
Lieber & Solow
1156 Avenue of the Americas
Suite 401
New York, New York 10036
212-354-4060