Lieber and Solow
Natural Industrial Diamonds are an essential material for traditional manufacturing processes as well as new technologies and applications. Working together with Lieber and Solow is your key to the most extensive supply line for the diamond tool market. It is our mission to be the global leader in the supply chain of natural industrial diamonds. We are part of the global manufacturing chain and committed to that responsibility. Dedicated to working with you, our customers, identifying your parameters and delivering your specific industrial diamond requirements. So please reach out to us today for more information about how we are the industrial diamond supplier you can trust! You can reach out office by dialing 212-354-4060. When you call, we can go over the various price points available to you.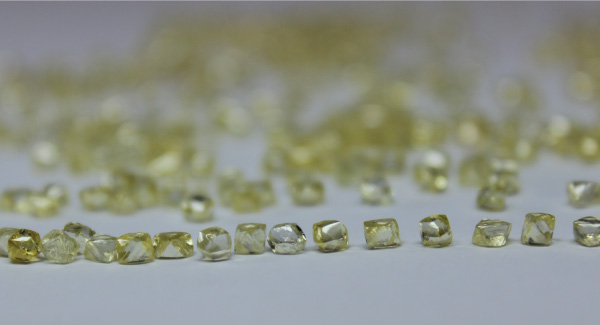 Make the Natural Choice
Natural diamonds have great features. They hold shape, dissipate heat, and take wear in applications that require the toughest materials available. Natural diamonds give high precision chip-free edges and surfaces for cutting tools and wire dies. So, they remain the material of choice for a complete range of dressing applications, including as single point natural dressers.
De Beers Global Sightholder Sales, Industrial Sightholder
L&S is a DBGSS Industrial Sightholder. We work with De Beers, who is the world's largest source of rough diamonds. They work diligently in the supply of industrial materials. They bring us a steady and stable supply of industrial diamonds. This promises a direct line from mines to the tool manufacturers to the end-users of natural industrial diamonds. And makes us a trusted industrial diamond supplier. Please visit our connection with DeBeers diamonds and see what we can do for you!
Additionally, our buying team backs up these supplies with purchases from a group of dedicated direct and indirect sources of rough diamonds specifically for industrial applications.
Our sourcing team is working continuously to ensure our customers, with on-time deliveries no questions asked.
Corporate Social Responsibility
Today's world is becoming more complex with each passing day. With every decision, we take into consideration the global impact of industries and businesses. L&S is strongly committed to and adherent to CSR programs, like De Beers Best Practice Principles and the Kimberley Process. Both of which are powerful tools ensuring we are living up to our Corporate Social Responsibilities.
De Beers Best Practice Principles
Learn more about Ecovadis Supplier Sustainability
Lieber & Solow is a trusted name when it comes to the supplying of industrial diamonds. Clients around the country trust us. For more information about how we are your industrial diamond supplier, please contact us today. The number to call is 212-354-4060. When you call, we can go over the various price points with you. We aim to be your trusted industrial diamond supplier. So make the smart choice and get in touch with the pros at Lieber & Solow. Dealing with natural industrial diamonds since 1927. When you get in touch with us, we can provide you with a free quote for the diamonds you are interested in.
Lieber & Solow
1156 Avenue of the Americas
Suite 401
New York, New York 10036
212-354-4060